Public Official of the Year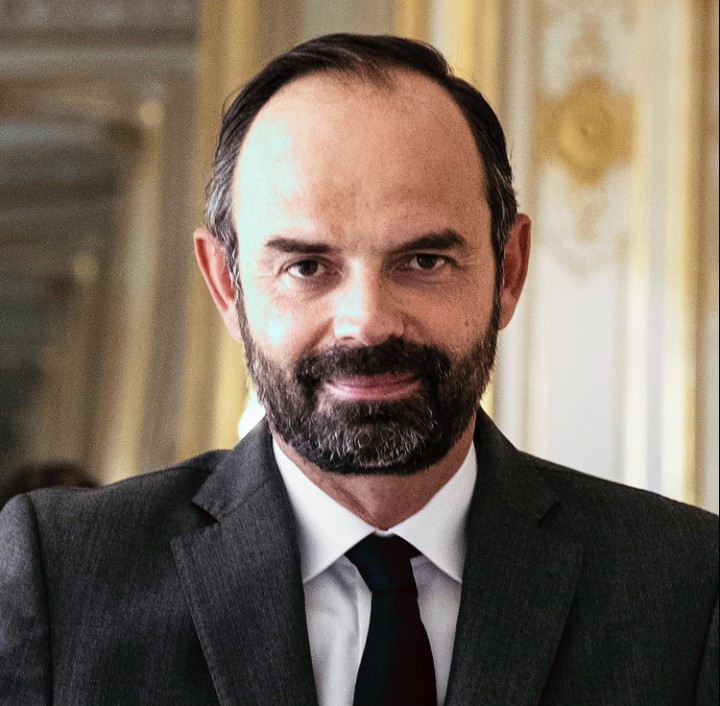 Public Official of the Year -2020
By Sesugh Akume
On 3 July 2020, something remarkable happened but went largely unnoticed. The prime minister of France along with his government resigned. He simply went back home to Le Havre, a port city the Normady region of northwestern France to resume as mayor. In essence, the head of the government of France resigned to go head a local government.
Edouard Philippe is a lawyer, a co-author of 2 political thrillers, who has worked in both the private and public sectors, was first deputy mayor of Le Havre covering various portfolios. When his boss was leaving in 2010, he wanted Philippe to succeed him, and he did. A centre-right candidate won in a constituency dominated by leftwing dockworkers. In 2012 he was voted member of the National Assembly for the 7th constituency of Seine-Maritime.
In 2017, after Emmanuel Macron won and became president, his natural first choice for prime minister was the 46-year-old Edouard Philippe, who was outside his party, to implement his (sometimes controversial) vision, plans and policies, clean up his mess, and protect him from criticism, as he ran the government on a day-to-day basis.
This reformer wasted no time and got down to work. The first thing was to open up France for business and reposition the country as a pro-business destination a reputation ruined by the erstwhile administration of François Hollande with tax raises. He arranged all sorts of tax breaks and other incentives to woo the big banks and others escaping London after the Brexit deal to Paris.
Next was to cut the addiction to easy public spending over the next say 5 years, and rein in public debt were at  unacceptable levels. For instance, France spent 125 euros for every 117 euros raised from taxes. This clearly wasn't going to be sustainable.
He simplified and standardised the pension with 42 different pension schemes depending on profession. This was to be done progressively without brutality. France had the highest domestic violence in Europe. In response, and to correct this dysfunction structural reforms had to be made. 'Psychological violence' was codified as a form of domestic violence. Two centres each were opened in each region to house perpetrators so the victims can be at home instead. Perpetrators have a register and wear electronic bracelets, even the police were better trained, all as part of a broad plan. And many such reforms. Even France's handling of COVID-19 was spectacular.
These didn't come without down sides. There were a series of protests by the 'yellow vests' for instance on the hike in petrol and diesel taxes. Lessons were learned he admitted that 'the government had made mistakes' and that the government was opening a debate on holding referenda to help decide government policy, which by the way was part of the 'green vests'' demands. Contrast this with the regime in Nigeria's response to the peaceful, well-organised, well-coordinated #EndSARS protests and the difference is stark.
Philippe was a firm and flexible leader not bugged down in ideological wars of the left or right. Recall, he had started his political career as in the Socialist party, then moved centre-left, and later centrist. It's for this reasonableness and being in the middle that Macron found him fit to be prime minister.
The reforms are many in the areas of climate change, energy reform with regard to carbon emissions and shutting down unsafe nuclear plants, reforms to accommodate people with disabilities with regard to employment opportunities, along with infrastructure and facilities to ease life for them. Reforms to help families with newborn babies, strict payments of alimonies, etc.
At a time the government was getting hit his personal acceptability was rising, and at a time up to two-thirds in support. It shows that reforms can be made but the reformer can still keep things in the balance.
For being a changemaker. For using his position of authority as an opportunity to serve and make lives better. For being a reformer making lasting reforms not window dressing. For being tolerant, listening, and collaborative; for not seeing the premiership as a thing to be held on to by all means, but leaving to return to the local government to serve because holding public office is all about service not titles; for his winning people skills, and his other exemplary character traits, Edouard Charles Philippe, mayor of Le Havre, is my Public Official of the Year (2020).
Sesugh Akume, a public policy analyst, wrote from Abuja. He tweets @sesugh_akume, and is reached via sesugh.akume@gmail.com.
About Author