Zulum Donates 100 Motor Bikes to Army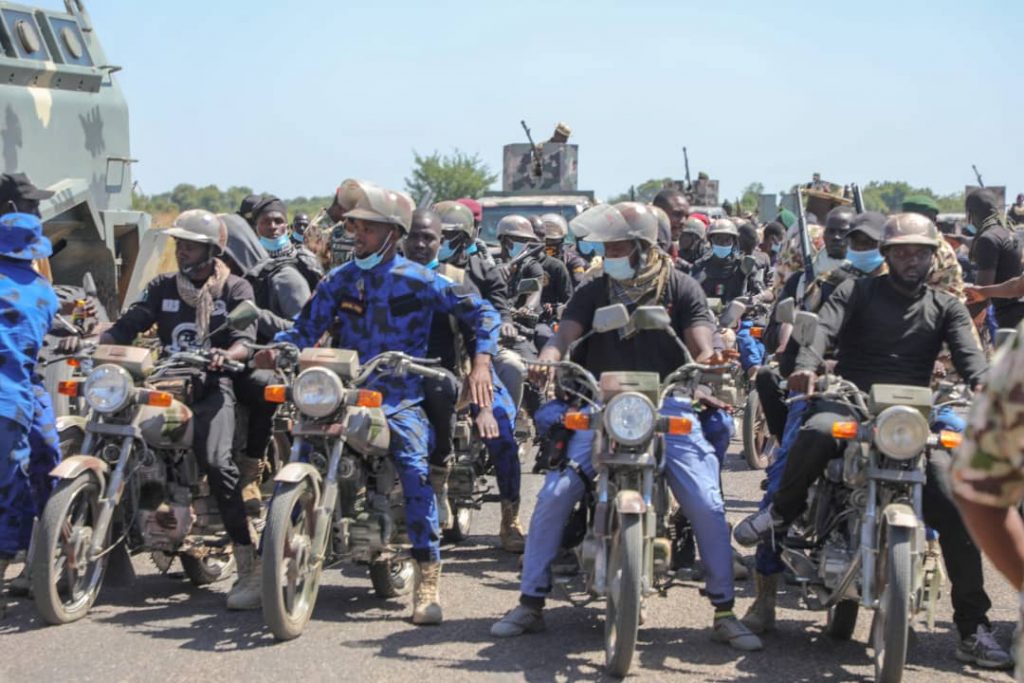 Zulum Donates 100 Motor Bikes to Nigerian Army
… Launch 4th List of Batch of Wanted Boko Haram Terrorists
by Sadiq Abubakar
Governor Babagana Umara Zulum of Borno State has announced the donation of additional 100 motor to the Nigerian Army to easy local security patrol in the State.
He made the announcement during the launch of the fourth batch of list of wanted Boko Haram Terrorists and integration of Civilian JTF into the Army Special Forces Operations. The event took place at the Army  Super Camp Chabbal Village along Gubio Road in Maiduguri.
The governor further urged the BHTs to stop destroying basic infrastructures built for public usage
He assured that his government would not allow acts of terrorism, insurgency or any  form of criminal activities to continue in the state. he appreciated the roles and sacrifices of the Nigerian military in the counter insurgency fight.
The Chief of Army Staff (COAS), Lt. Gen. Tukur Yusuf Buratai said like the dagger force  in Europe where civilians took arms against terrorists, so it was in 2014  when the  CJTF in Borno started chasing the BHTs out of towns and villages with sticks and arms. "The history is almost the same except for the use of technology", he said.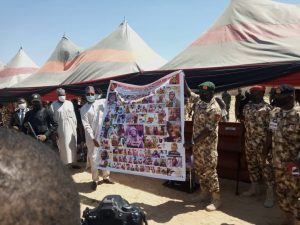 "However the boko Haram are degraded but because they are used to the terrain, they refused to give up. As such, the military will not relents in its efforts to wipe them off. This is the reason the security agencies will continue to work in collaboration with the Civilian JTF to be there in the bush.
"Their feeding and allowances have been arranged and  they will stay in the bush there with the military and their vehicles and motorcycles as well as equipment with mode of operations to carry out their duties
"We will make sure we give them the best and ensure they comply with the  rules of engagement. They are protected and even their children and others are protected and we will work according to the rules of t games.
"Out of those that are declared wanted since 2015, some were either captured or arrested. Some may be behind your houses or villages and in the bush. Be sure you catch them and ensure  safety and peace in our state, region and country at large ", Buratai said
Earlier, the Theater Commander, Operation Lafiyà Dole, Theater Command Headquarters, Maimalari Cantonment Maiduguri, Major General Farouk Yahaya in his welcome address appreciated the support of Governor Zulum and COAS  to the NA in the fight against Insurgency .
The Theater Commander also disclosed that, the launching of the Civilian JTF Army Super Camp Special Operation was to clear the remnants of  Boko Haram Insurgents including their leaders who have been declared wanted and listed out.
He said COAS initiated the operation and  put in place all the necessary training skills and provided all the required operational kits for the special joint task forces to clear the remnants of the Insurgents.
#
About Author